𝙊𝙣𝙡𝙞𝙣𝙚 𝙧𝙞𝙩𝙪𝙖𝙡 " 𝙬𝙤𝙢𝙗 𝙥𝙪𝙧𝙞𝙛𝙞𝙘𝙖𝙩𝙞𝙤𝙣 " 𝙬𝙞𝙩𝙝 𝘼𝘼𝙔𝙇𝘼
5 oktober 2022: 19:00

-

20:00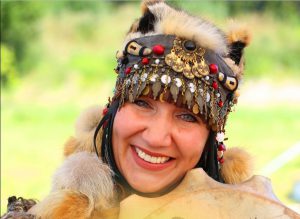 𝙒𝙝𝙚𝙧𝙚 𝙖𝙧𝙚 𝙮𝙤𝙪𝙧 𝙬𝙞𝙣𝙜𝙨, 𝙨𝙞𝙨𝙩𝙚𝙧?
It may be you've lost them in pursuit of illusory happiness, success, fame, or money… You've forgotten what it's like to just be happy.
No rush. No pretense. No high expectations.
Let's get your wings back! 🦋
❣️𝗔𝗹𝗿𝗲𝗮𝗱𝘆 𝗼𝗻 𝗢𝗰𝘁𝗼𝗯𝗲𝗿 𝟱 𝗮𝘁 𝟭𝟵:𝟬𝟬
༺ ❀ ༻༺ ❀ ༻༺ ❀ ༻
𝙊𝙣𝙡𝙞𝙣𝙚 𝙧𝙞𝙩𝙪𝙖𝙡 " 𝙬𝙤𝙢𝙗 𝙥𝙪𝙧𝙞𝙛𝙞𝙘𝙖𝙩𝙞𝙤𝙣 " 𝙬𝙞𝙩𝙝 𝘼𝘼𝙔𝙇𝘼
ALSO only for participants there will be a diagnosis of the feminine essence as a gift 🌺
༺ ❀ ༻༺ ❀ ༻༺ ❀ ༻
Be sure to sign up to receive an invitation and all the gifts.
❀ https://us06web.zoom.us/webinar/register/WN_1ZMIFFDoT3afAbtm7TAEZw
🤗🤗🤗
We will be so glad to see you!
Incredible rituals will be performed by Aayla, a shaman, healer and international female coach. She has helped hundreds of women around the world to open up! 💄💍🚘🏡😍
❣️𝗔𝗹𝗿𝗲𝗮𝗱𝘆 𝗧𝗵𝘂𝗿𝘀𝗱𝗮𝘆 𝟭𝟯 𝗢𝗰𝘁𝗼𝗯𝗲𝗿 𝗮𝘁 𝟭𝟵:𝟬𝟬
𝗘𝗡𝗘𝗥𝗚𝗘𝗧𝗜𝗖 𝗪𝗢𝗠𝗕 𝗛𝗘𝗔𝗟𝗜𝗡𝗚 𝗖𝗘𝗥𝗘𝗠𝗢𝗡𝗬 will be live in Amsterdam. Places are limited, please reserve in ad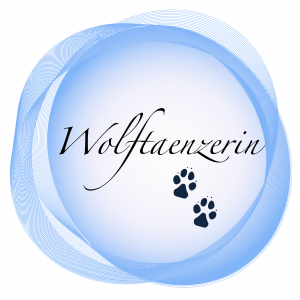 Use my code for discount: WOLFTANZERIN
༺ ❀ ༻༺ ❀ ༻༺ ❀ ༻