Cradle of Motherhood (due date november/december)
Connect with your child spiritually and emotionally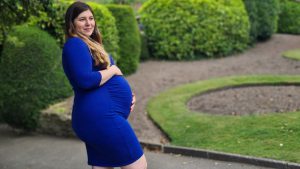 The bond between mother and child is incredibly special. From the moment of conception, you are connected to your baby and this connection forms the basis of your baby's life here on earth.
Using the "Cradle of Motherhood" programme, I help you make a strong, loving connection with your baby from the very beginning of pregnancy.
In a small group of expectant women, you will connect with your child in the womb and welcome them into your live.
About Wolftaenzerin
Romanie works with the healing power of nature and all the energy around us. Following shamanic practices, she supports people on the right path back to themselves.
Cradle of  Motherhood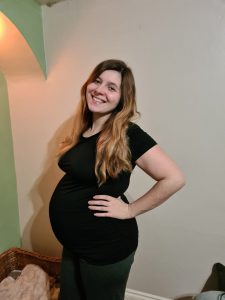 Connecting with your child takes time. Once made, it is important to keep developing this connection. The "Cradle of Motherhood" programme takes 40 weeks, from week 13 in pregnancy to six months after birth. In five eight-week blocks, you build a loving bound with your baby.
In this programme, you will have time for and work on:
Meeting your baby in the womb
Awareness
Letting go of old patterns
Time for yourself and your baby
Welcome to earth
During the sessions, I use gentile drumming, voice, hand, movement and meditation techniques. One session lasts 1 hour.
Investing: 200 euro per theme.
Would you like to make a loving, positive connection with your child?