Drumcircle
10 februari: 19:30

-

21:30

€10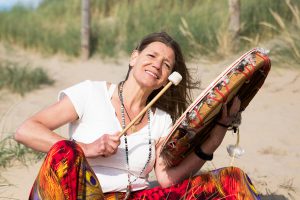 Friday, February the 10th 2023,  we have our monthly drum circle of in Amsterdam Centre/East. This time the last friday of the month, normally the 2nd friday of the month.
Each one of us speaks on turns their intention out loud and with the drums together, we will activate this energy to a higher level! Register: at Romanie this is obligated.  I have room for 15 participants, …..
Participation online is possible. (info by register).
Doors opens at 19:15 hrs
Circle starts at 19:30 hrs.                             
Contribution for rent and tea/coffee: €10,-                                                        
If you don't have a drum, no worries there are a few drums you can borrow.