Shaman Aayla WORKSHOP "Energetic Womb Purification
13 oktober 2022: 19:00

-

22:00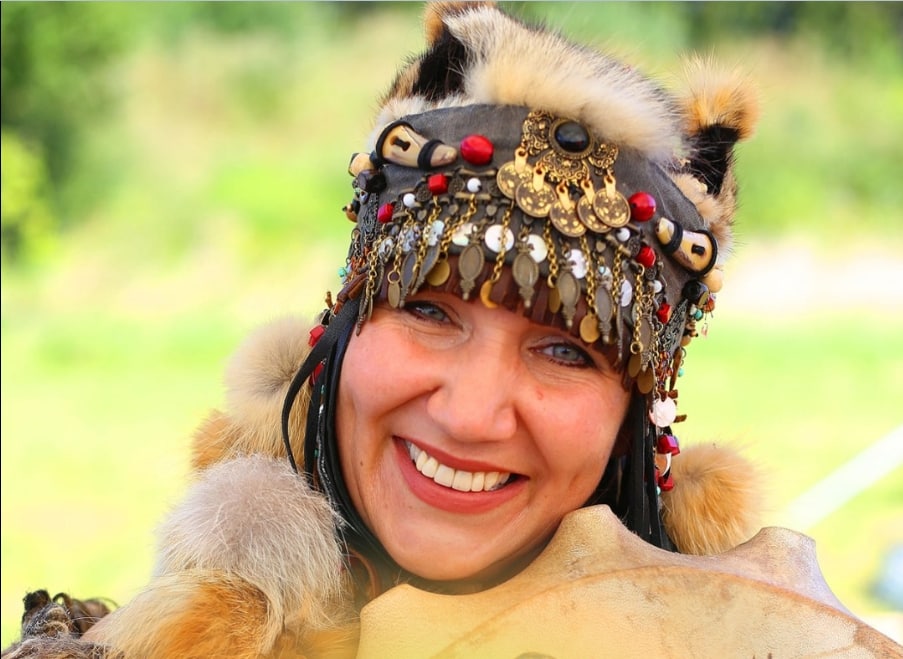 13/10 The rebirth of Feminine Power. Womb healing ceremony
€ 30,00
𝑨𝒓𝒆 𝒚𝒐𝒖 𝒓𝒆𝒂𝒅𝒚 𝒕𝒐 𝒓𝒆𝒄𝒐𝒏𝒏𝒆𝒄𝒕 𝒘𝒊𝒕𝒉 𝒚𝒐𝒖𝒓 𝑯𝒆𝒂𝒍𝒊𝒏𝒈 𝑭𝒆𝒎𝒊𝒏𝒊𝒏𝒆 𝑷𝒐𝒘𝒆𝒓?
Every woman is divine. Every woman has infinite source of energy of Creation of the Universe in her womb. So why we still do not manifest all the gifts of the Universe in our life? Why there is a fear to show your brightest talent? Why more than 70% of women are suffering from womb diseases?
🌿 𝗧𝗛𝗘 𝗥𝗘𝗕𝗜𝗥𝗧𝗛 𝗢𝗙 𝗛𝗘𝗔𝗟𝗜𝗡𝗚 𝗙𝗘𝗠𝗜𝗡𝗜𝗡𝗘 𝗣𝗢𝗪𝗘𝗥 𝘄𝗶𝘁𝗵 𝗦𝗵𝗮𝗺𝗮𝗻 𝗔𝗮𝘆𝗹𝗮
Are you ready to reconnect with your Power? To become the Healer of your Lineage? To manifest your talents? And to meet the like-minded Women?
This time came! And Northern Shaman Aayla will share the ancient knowledge and technics with you. She will conduct for you the shamanic healing rituals, to purify and restore the energy. After the seminar you will look with different eyes.
𝟭𝘀𝘁 𝘀𝘁𝗲𝗽 💚 𝗘𝗡𝗘𝗥𝗚𝗘𝗧𝗜𝗖 𝗪𝗢𝗠𝗕 𝗛𝗘𝗔𝗟𝗜𝗡𝗚 𝗖𝗘𝗥𝗘𝗠𝗢𝗡𝗬 💚
𝗧𝗵𝘂𝗿𝘀𝗱𝗮𝘆 𝟭𝟯 𝗢𝗰𝘁𝗼𝗯𝗲𝗿 𝗶𝗻 𝗔𝗺𝘀𝘁𝗲𝗿𝗱𝗮𝗺
18.30 – walk in, registration
19.00 – 21.00 workshop
21:00 – 22:00 personal communication with Shaman
Contribution: 30eur
𝗙𝗶𝗿𝘀𝘁 𝟭𝟬 𝗽𝗹𝗮𝗰𝗲𝘀 – 𝟭𝟬𝗲𝘂𝗿!
Contact organizer: +31686324436 Feminine Temple
Use my promo code: WOLFTANZERIN
https://www.eventbrite.es/e/energetic-womb-healing-ceremony-with-shaman-aayla-tickets-412496707757
Healing the female destiny of disharmonious relationships, protection from all negative influences of the world around, protection from disease and fears
Healing from female diseases: myomas, polyps, endometriosis, mycoplasmosis and other diseases
The energy will increase significantly to attract good luck, luck in love and the state of health
All donations collected at the workshop will be donated to support women affected by the war action in Ukraine.
WITH YOU:
-photos of family and friends,
-Bottle of water for charging
-gifts, donations
– favorite fruit
– white ( or light colored ) clothes or accessories.