Shamanic feminine circle – Drum and Dance
25 februari: 13:30

-

15:30

€12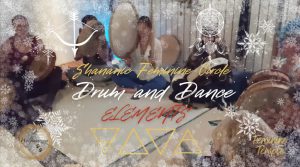 My dear sister!
Let´s join to drum, dance and sing!
Doors open at 1pm and will be closed to start the ceremony at 1.30 pm
🌿🔥🌾 Shamanic feminine circle
Drum and dance!
topic: Elements 🪨🌊🔥🌬
When women unite in a circle, their energies unite. When women create in circle – they are healing! Come to experience this, you are the Healer of your Lineage!
▪️ Intuitive dance, drum and sing
▪️ Tea and sweets are included
▪️ Bring with you your drum and amulets, crystals, feathers to create the Mandala (if you have)
▪️Bring pictures of your loved ones or write their names on a paper.
▪️Earlybirds circle is only 12€ untill February the 12th
▪️After the 12th of February circle is 25€
🟢 Limited spots, please reserve in advance.
We are waiting for you! 💚
WHO IS HOSTING:
ROMANIE
Shaman of Northern Tradition, natural Healer, "heart melter". initiated by UMAI and given the name Uummatigissoq which means "you make everyones heart alive within each individual you touch upon" Romanie possess a unique voice that is touching your Soul and helps to intuitively hear nature, spirits, your own essence. Leader of Drum circle, organizer of shamanic events and seminars in Netherlands, and co-organizer at international level.
DIANA
Diana is a feminine dance coach, leader of feminine power activation ceremonies. Spent the last 2 years in deep spiritual retreat. As a close student of Supreme Northern Shaman Aayla, bringing the ancestral feminine knowledge and traditions to modern women.
CONTACT
+31686324436 Feminine Temple
+31655266600 Wolftaenzerin