Year Training Shamanic Healing – Block 1
15 februari 2024: 17:00

-

18 februari 2024: 15:00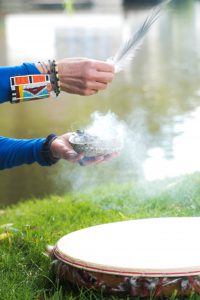 The Shamanic Healing training is designed to deepen your awareness of who you are, and who others are. How you can begin to recognize the constantly changing, which is the nature of life, in natural laws and those natural laws within yourself.
In the world of shamanism a lot of work is done with sound, silence, rituals and ceremonies, rhythm and symbolism from nature. All instruments to guide and bring you to a Shamanic prayer: entering into a conversation "the great one". And recognizing the connection with your soul in it.
The first part of the Shamanic Healing training focuses on the practical introduction to these elements. For example, we will build a "shaker" out of natural materials, a rhythm instrument that helps and guides attunement to Shamanic prayer.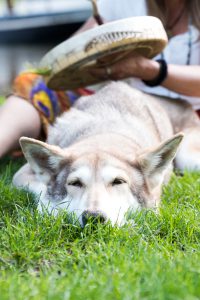 The medicine wheel is introduced. A practical form to personally experience the principles of the wind directions, the natural cycles, the elements and their mutual dynamics. Making contact with your personal power animal(s) will also receive attention.
After being introduced to these new forms of communication, life will never be the same again!
Contact me for more information: romanie@wolftaenzerin.com