Year Training Shamanic Healing – Block 2
19 mei: 17:00

-

21 mei: 15:00
The theme of Part 2 of the Shamanic Healing training is Soul Retrieval: learning how to retrieve from each other a piece of the soul that someone is missing contact with.

You recognize it in someone's eyes: if someone lacks the sparkle in their eyes, they are missing the connection to a piece of their soul. The right connection brings the sparkle back.
A major focus of Soulretrieval are exercises in which you learn to center yourself.
From there, Romanie guides group members to travel for each other: that is, they enter into a kind of trance for someone, remaining lucid themselves, in the service of reconnecting with the soul.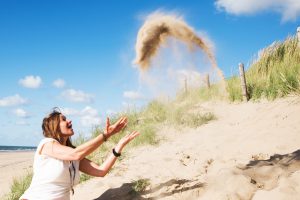 The dynamics in the group show the way. Lost pieces of soul come when they are ready.
Contact me for more information: romanie@wolftaenzerin.com