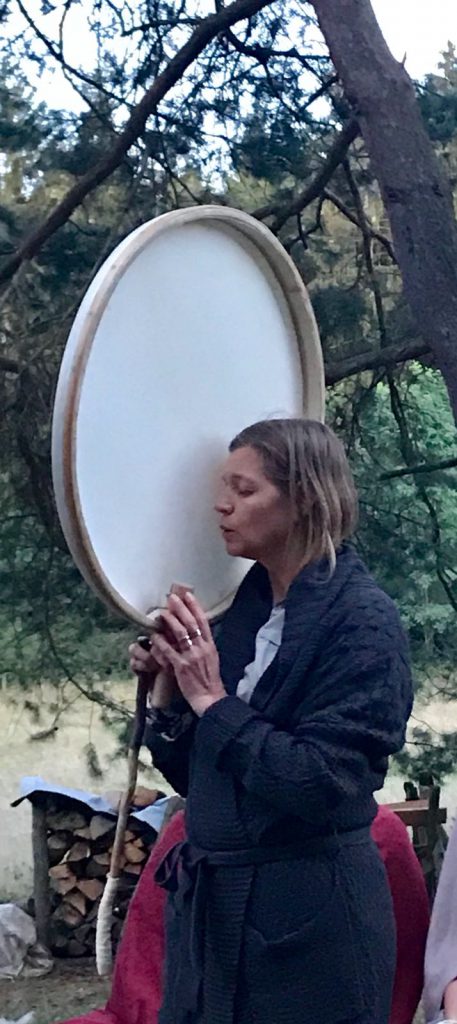 Ik ben Romanie Spierts en ik spreek de taal van de natuur. De schoonheid van de natuur heeft me altijd al aangesproken, maar ik ben pas echt de nuances in de taal van de natuur gaan verstaan met behulp van de principes van het sjamanisme. Voel ik me wel eens onhandig in de taal van de mensen: de stilte van de natuur, die zich langzaam in me vertaalt naar klank en ritme, geeft me een nieuw vertrouwen in de inhoud van woorden.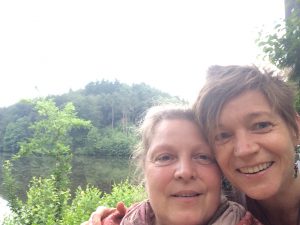 Mijn eerste leermeester was Carolina Visser (www.soulwind.eu) . Bij haar leerde ik sjamanische Heilweisen, soul retrieval, Joiken en sjamanisch zingen, opstellingen, de kracht van ceremonies en veel meer. 3 jaar ben ik intensief haar assistent geweest.
Sinds november 2016 ben ik in de leer bij Angaangaq Angakkorsuaq (www.icewisdom.com), een sjamaan, healer en storyteller uit Groenland. Door hem ben ik ingewijd sjamaan en verdiepte ik me in "melting the ice in our hearts". Door hem krijg ik een dieper besef van hoe het lopen van het eigen pad te herkennen is aan de warmte die het brengt. Voor mezelf en voor anderen.
Sinds augustus 2018 ben ik drager van de Qilaut  van de Tuukkaq circle, de traditionele wind-drum uit de Eskimo-traditie: "a circle that has no beginning nor ending, in which we all belong. Only The Man Who Made Us – The Great Creator – holds the handle, and every time He touches upon the rim, He hears the heart beat of mankind"
Ik ben ook mede-organisator van de internationale workshops en events van Icewisdom en organisator van de workshops en events in Nederland.
Zo verdiep ik mij meer en meer in het wezenlijke van het leven en bij verstoring daarvan zoek ik, vaak via geluid en klank, maar ook via beeld van bijv. krachtdieren, naar de trilling van de kern. Dat is waar de healing in gang wordt gezet, dat is waar ik mensen in kan uitnodigen.
Ik geloof heel erg dat het voor dit werk belangrijk is om niet op een eilandje te zitten. De laatste tijd vind ik verbinding met mensen uit de yoga- en meditatiewereld.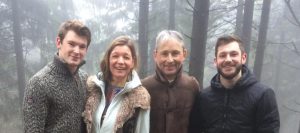 Ik ben getrouwd met Etienne en heb twee volwassen zoons, Joshua en Nigel, en een trouwe companion in de vorm van m'n wolfhond Mayla.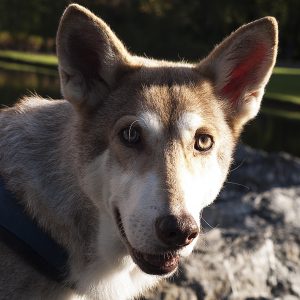 Sinds november 2019 heb ik m'n Spirit Name gekregen: Uummatigissoq. "You make everyones heart alive within each individual you touch upon." Mijn Spirit Animal is de Qupaloraasuk: "the snowbird which brings the message of the new year".