Cradle of motherhood
Have you recently found out you are expecting and eager to make a loving, positive connection with your child? Let me help you with the Cradle of Motherhood program.
Sign up here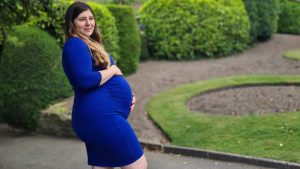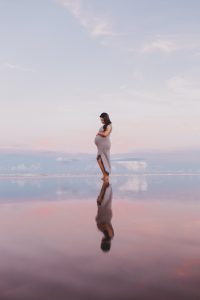 A loving connection with your child
The bond between mother and child is incredibly special. From the moment of conception, you are connected and this connection forms the basis of your baby's life here on earth.
It is important that as a mother you are aware of this connection. The entire time your baby is in your belly, he or she can take in everything personally. Even the things that are not meant to him or her. Think, for example, of fears, frustrations or sadness.
To learn to deal with this consciously, I guide you and a small group of pregnant women with the 'Cradle of Motherhood' program in a unique way to deal with pregnancy differently. Together we make a deeper connection with your baby in the belly, by first connecting more consciously with yourself and your baby. This way your baby can really start with a fresh start without having to carry on old patterns.
Connecting with your child takes time. Once you have created the bond, it is important that you continue to develop it. The "Cradle of Motherhood" program consists of five eight-week blocks in which you build a loving bond with your baby, from week 10-20 in pregnancy to six months after birth. Every week we hold a one-hour session. 
We begin the program by getting to know yourself. You become aware of what you say and do in everyday life, both to yourself and your baby, and to others. As a result, you learn to recognize patterns that you have consciously or unconsciously adopted from your parents and ancestors. In particular, what no longer serves you, you learn to disconnect from your baby during pregnancy so that he/she does not have to carry this "burden" any further.
Next, we welcome you and your baby through two ceremonies. The first takes place during pregnancy and the second after the birth of your baby. Together with your partner, mother, grandmother, friend and the other women in the group, we welcome your baby to this earth in unconditional love and positivity.
During the sessions we use soft drum, rattle and voice sounds. These sounds contain a universal language that your baby can understand. This way, the connection between the two of you becomes even more intense. We also use breathing exercises and meditation.
Do you feel attracted to a deeper connection with your child? Then you have come to the right place. Please feel free to contact me. I have different days and hours you can join.
Investment: 200 euros per block.