Shamanic Singing
The workshop Shamanic singing is about pure use of the voice. You will get to know your own voice as an instrument to express what lives inside and outside of you.
Sign up here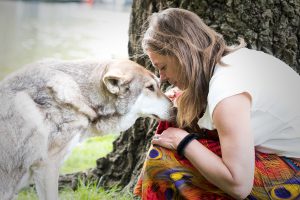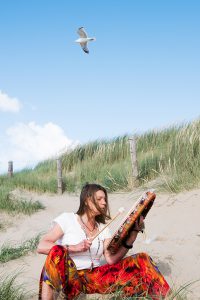 Workshop Shamanic Singing at Wolftaenzerin
Shamanic Chanting is not about singing songs, but about exploring the nuances of your own voice. Listening to how the tones come out of you, from which places in the body. Did you ever get the message: "You go and sing somewhere else"? Then this workshop might be just the thing for you.
During the workshop we are going to release the primal force in the body, which may be surprisingly subtle. For this we use fun experiments: how do you sound for example when you have eaten chocolate, or gooseberries?
Working with these nuances has a confidence-building effect on issues such as "I have a loud voice, but still it seems like people can't hear me" or "People just don't listen to me!"
What others have experienced
Leontien van den Berg
When I heard Romanie chanting something happened in my core! This is what I want to do! It was so nice to connect with her, brainstorm and deepen. She made me see and feel where I can hold back and be more in my power. Great that it was so exploratory and could arise in the moment so it really matched what I needed. Thank you so much.
This review was shared on Google. 
Tony Beerens
As a curious but very practical farmer I wouldn't explore shamanism for years. Now, to prepare for a course with Miriam Lancewood in Bulgaria, I had a session with Romanie. What an incredible experience! Although my plane wasn't leaving till the next day, I was already flying…